RAVESOUND
Regular price
Sale price
$99.99 USD
Unit price
per
Sale
Sold out
Advanced Bluetooth 5.2 and Stable Connection
Secure Open-ear Design for Comfort & Safety with Your Surrounding
Outstanding Sound Quality with Innovative Bone Conduction Tech
Dual-Mic ENC Array for Crystal-Clear Call
9-Hour Battery Life 

+ 1.5-Hour Fast Charge

IP67 Water & Sweat proof and Powerful Compatibility
View full details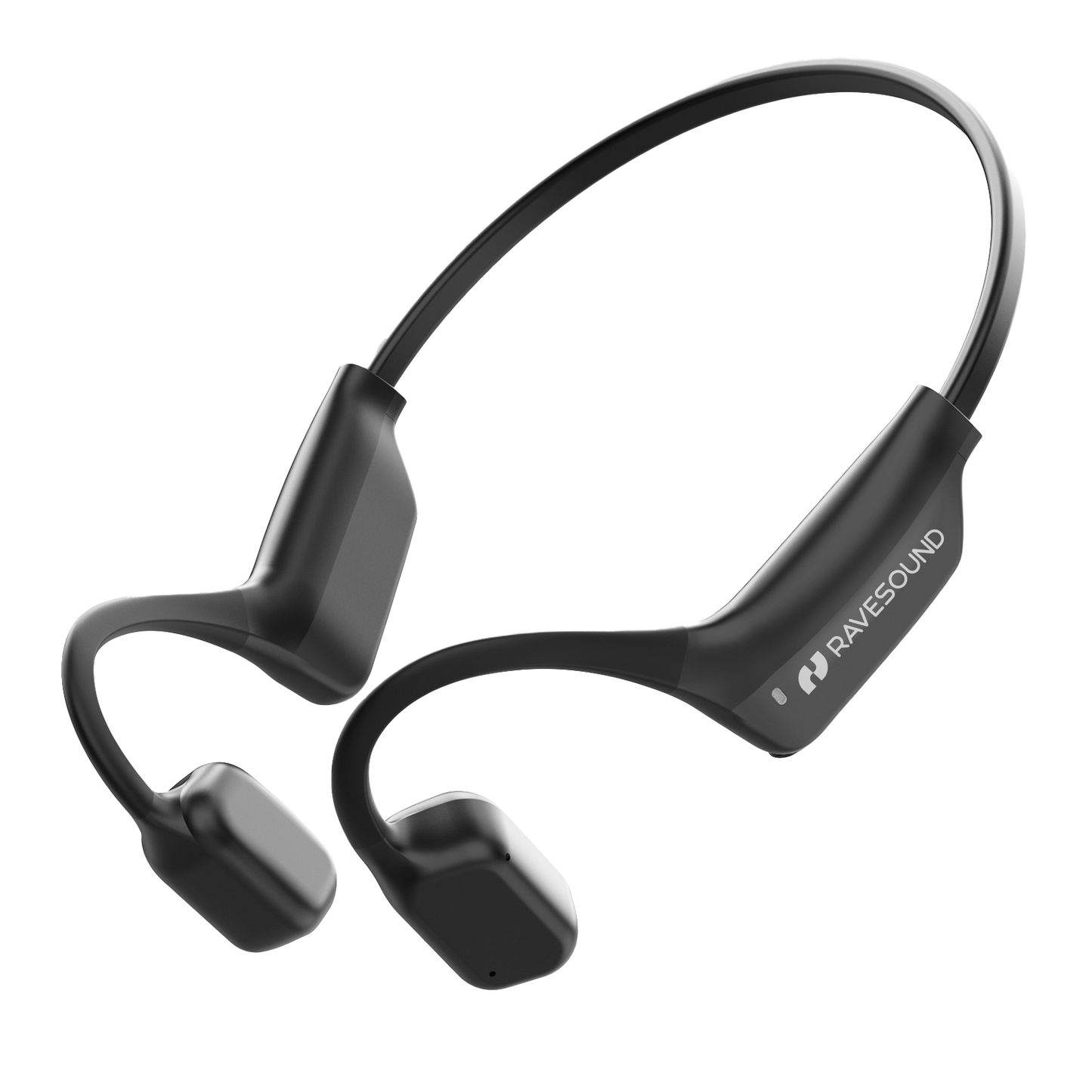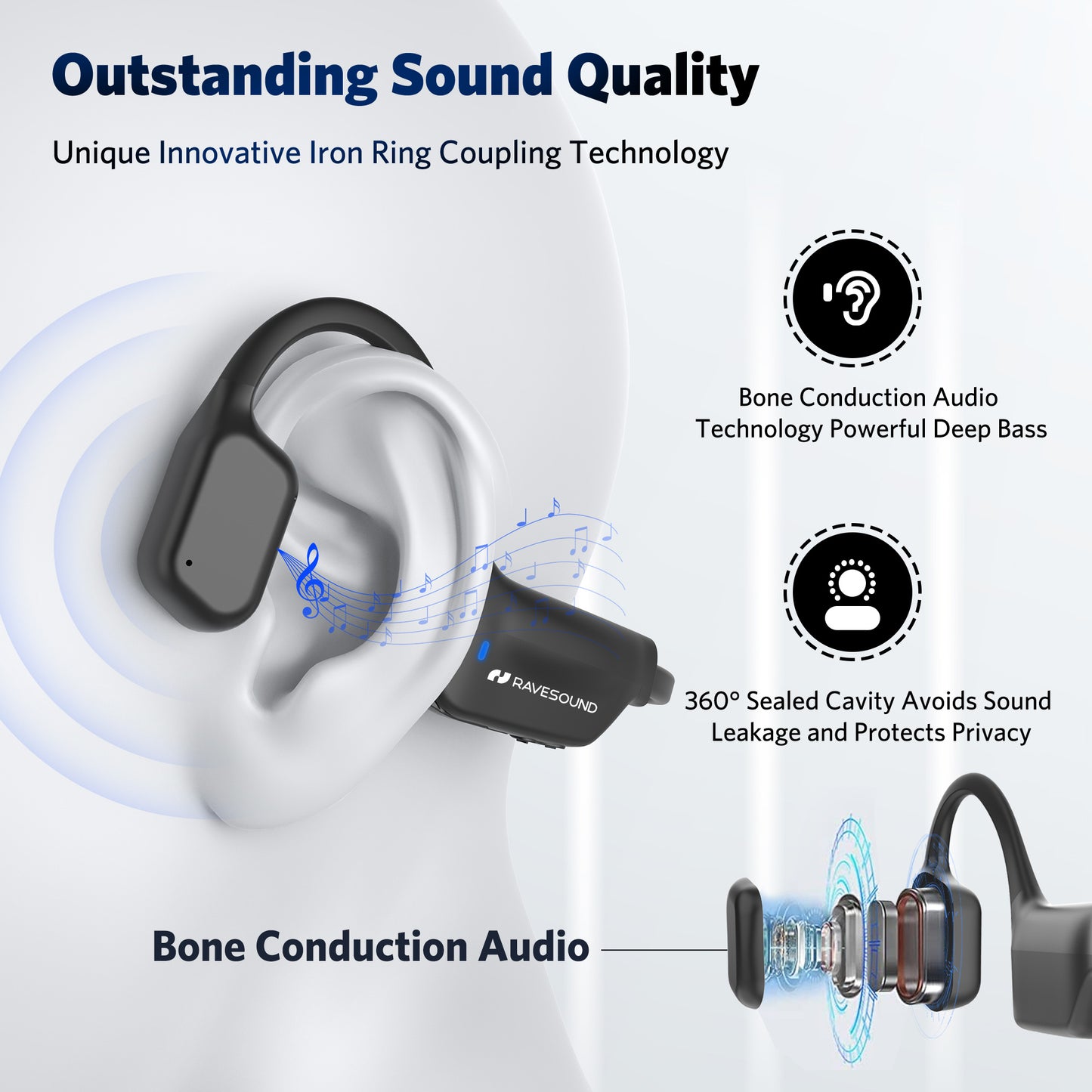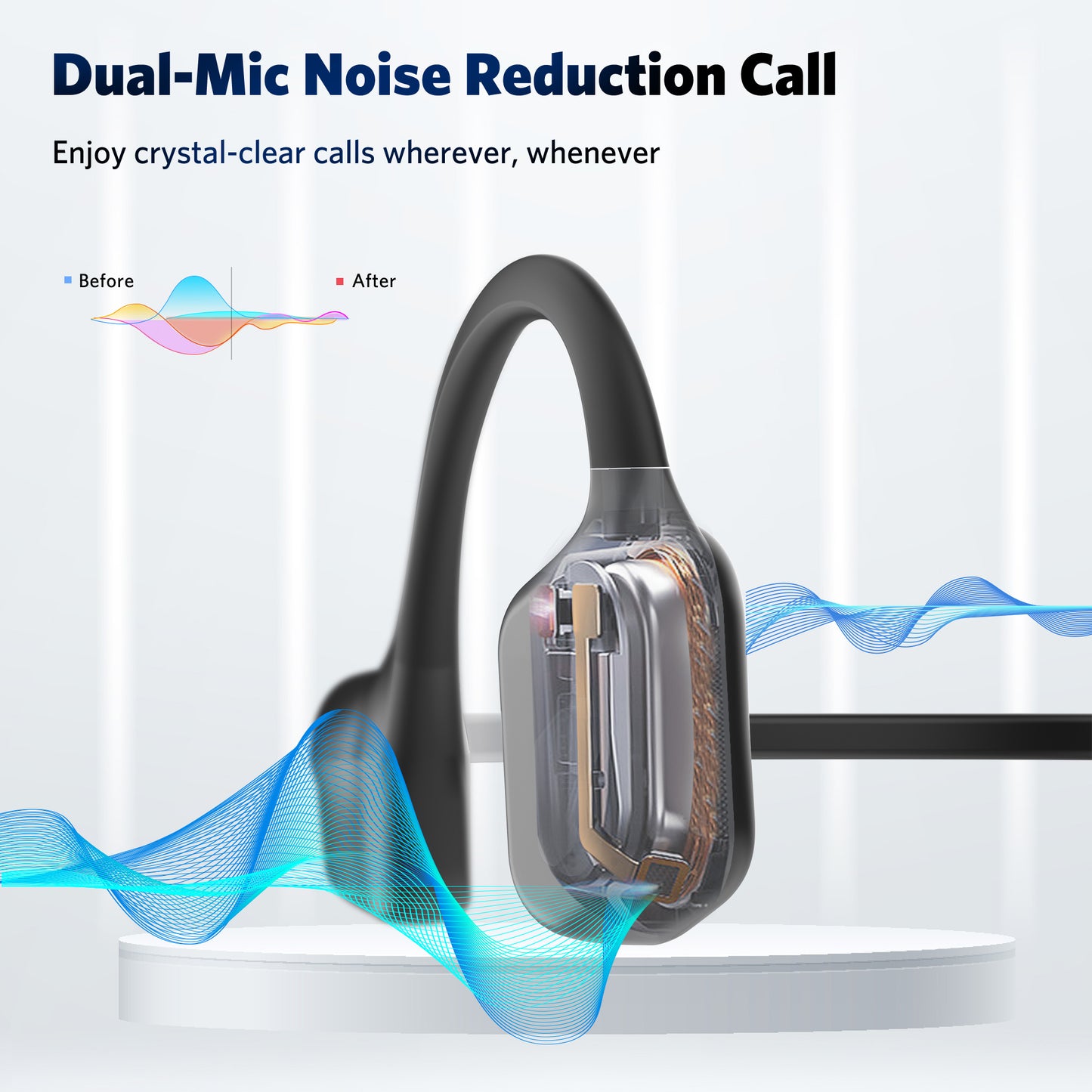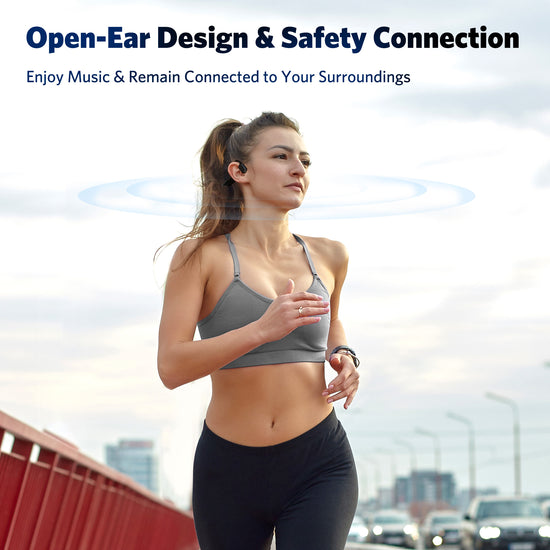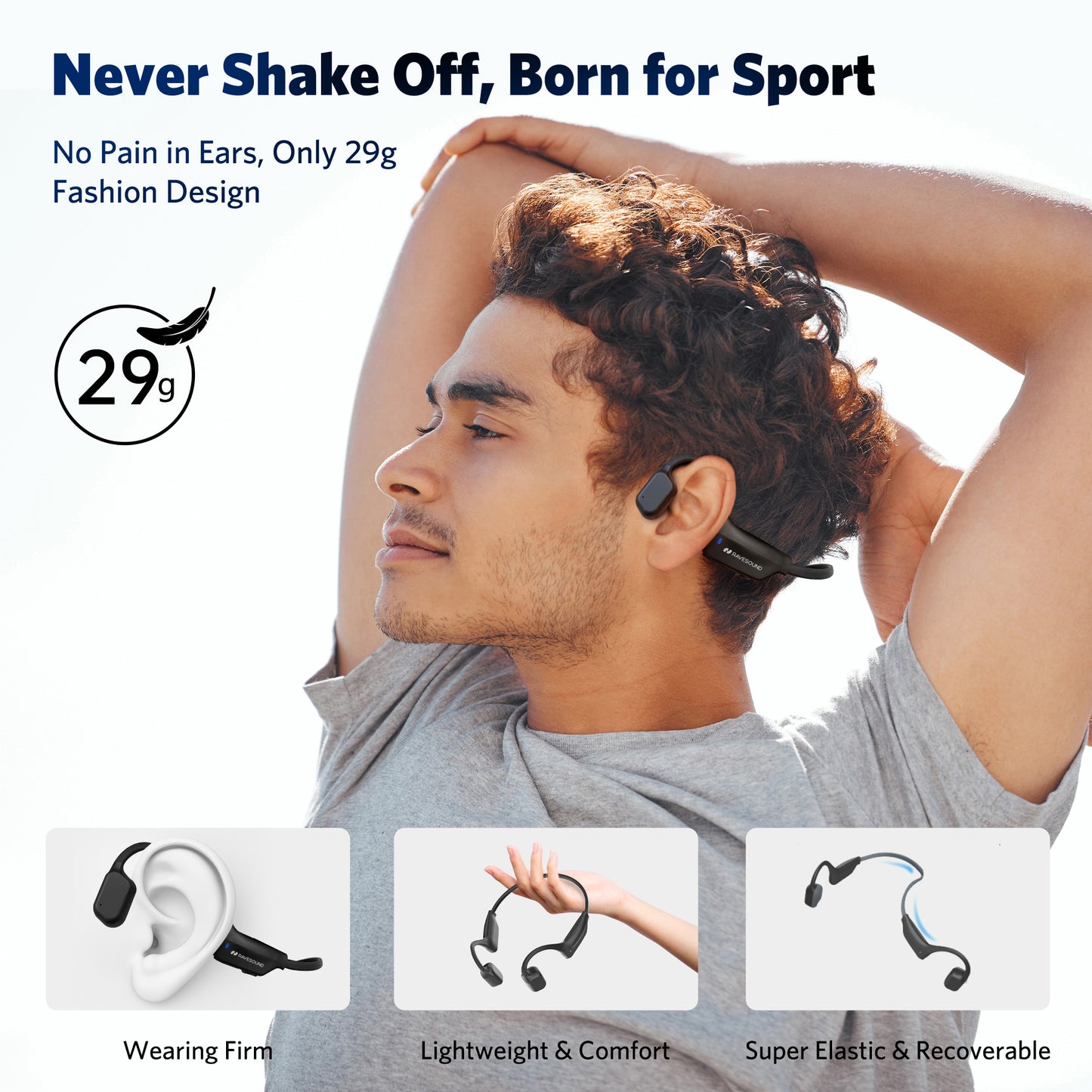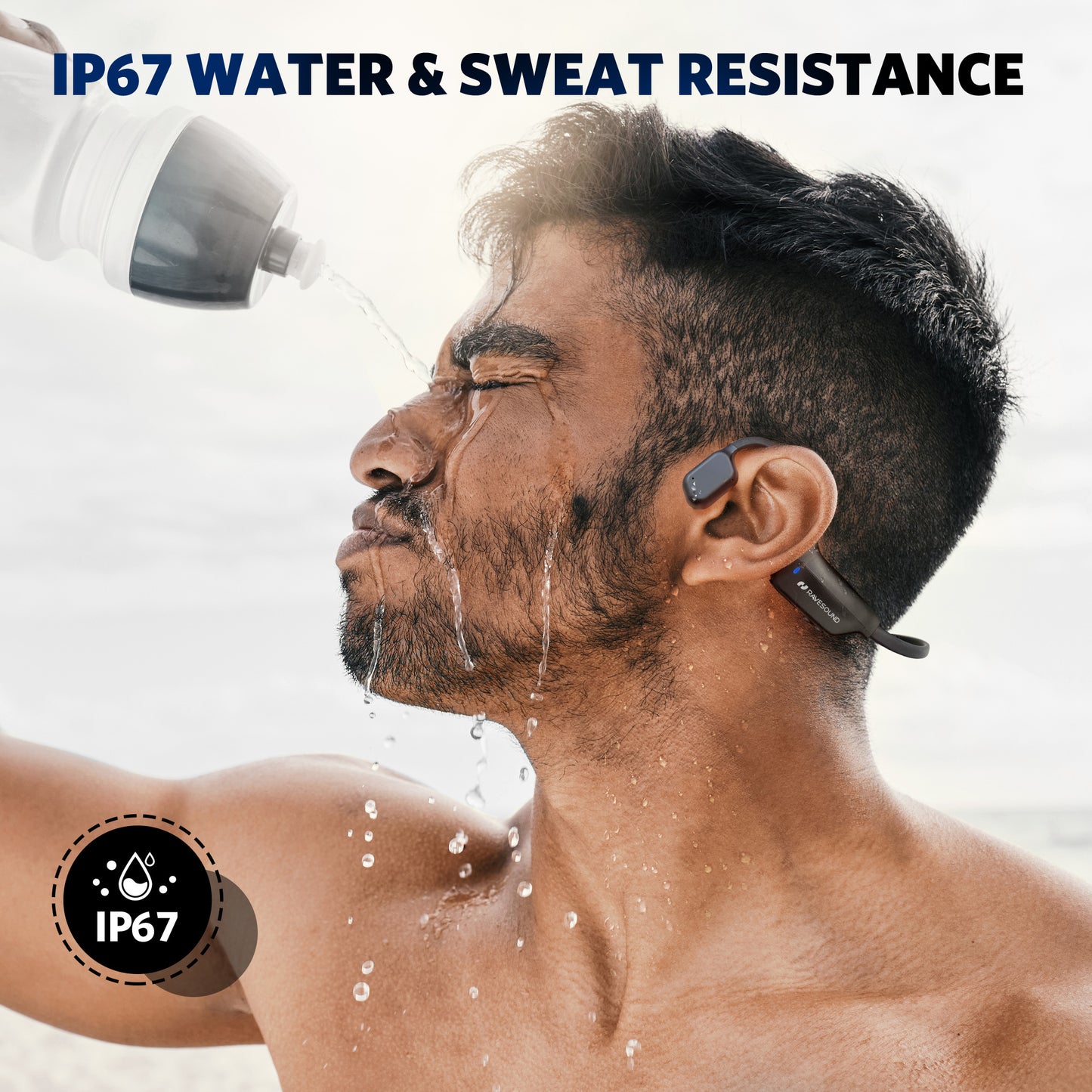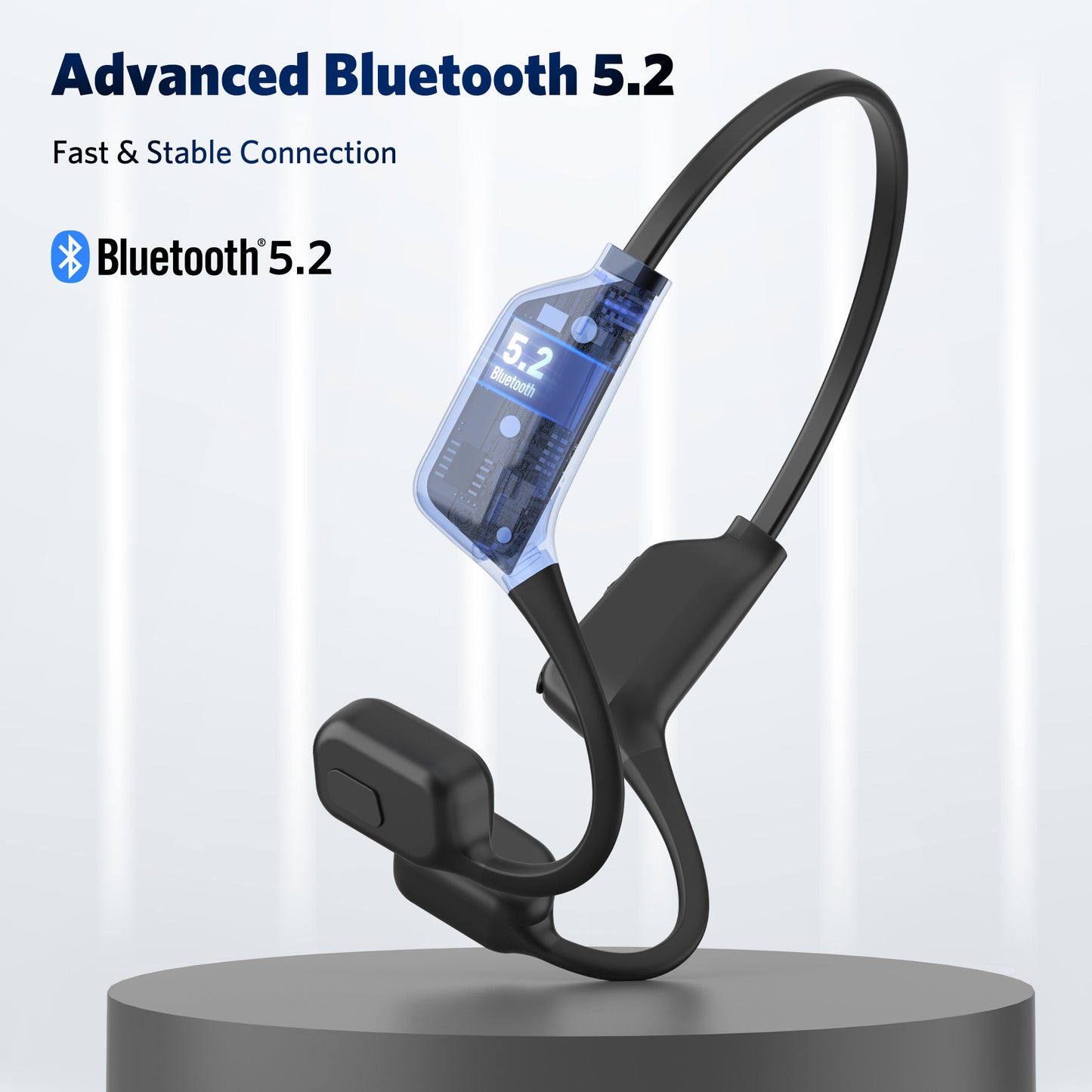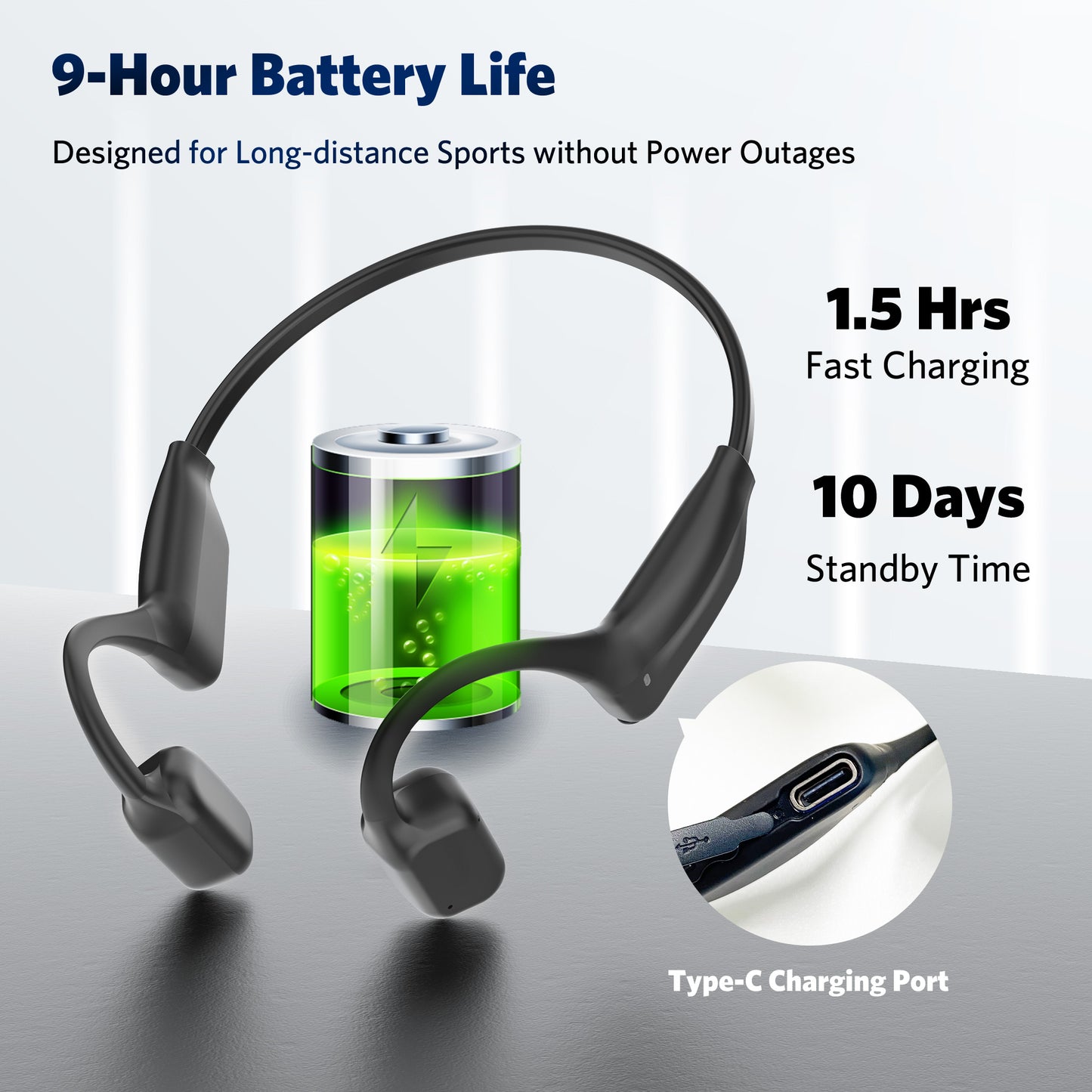 Reasons to choose G1 Wireless Headphones:
√Adopt true bone conduction technology creates sound waves by vibrations, sound transmits via temporal bones to your inner ear, which will protect the tympanic membrane from injury and keep our ears hygienic.
√Built-in Bluetooth 5.2 to connect to smart devices such as cellphones and computers. Bluetooth connectivity makes it easier to stay connected while on the go.
√The Open-Ear Design allows you to hear the outside world even When you are wearing headphones outdoors, which makes our travel, sports running, biking, walking, workout, hiking, and driving safer.
√The Lightweight of 29g and More Comfortable can be worn for a long time without burden feeling, no swelling feeling, no bacteria breeding in the ear canal.
√Equipped with Microphones so you can answer calls on the go.
√Once 1.5 Hours of Fast Charge can be used 9 Hours of playtime meet your daily needs.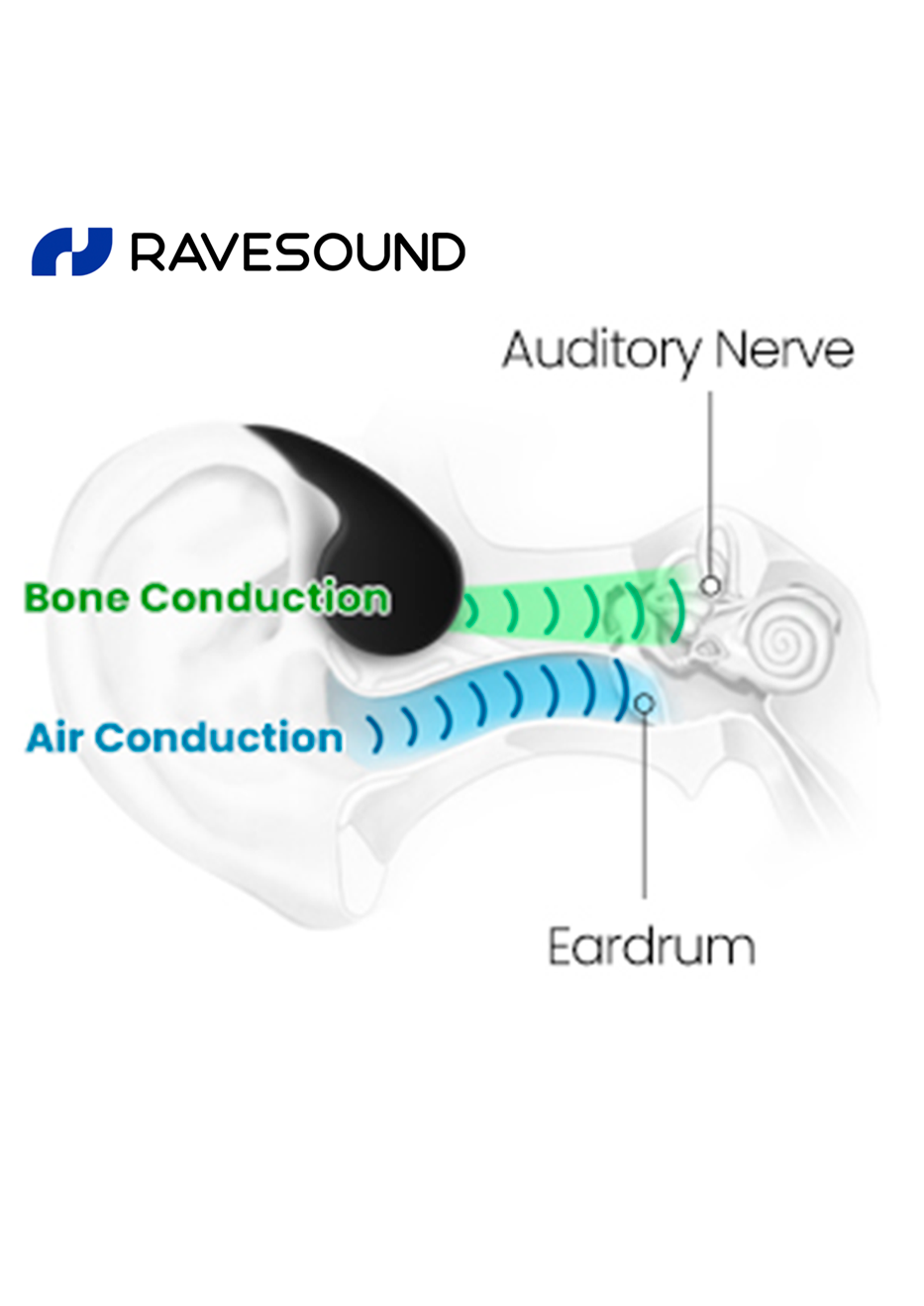 Bone Conduction Technology
Bone conduction is the transmission of sound vibrations to the inner ear (cochlea) bones of the skull, which allows you to perceive sound without blocking the ear canal. Even more simply put: it's sound that is delivered directly to the inner ear without needing to pass through the eardrum. Essentially, the vibrations received by the cochlea are the same no matter which way you receive them; they are simply sent via a different pathway.

1. Audio enters the transducer;
2. Convert sound waves into vibrations;
3. Deliver sound straight to your inner ear via vibrations in the bones in your head.
Bone Conduction Technology

The bone conduction headphones is that they rest directly on the listener's cheekbones. Due to the lack of eardrum involvement, this technology is good for people with hearing deficiencies, as the bone conduction vibration acts in lieu of the eardrum.

Open-ear Comfort

Through the ear bone to transmit sound, without the ear-phone into the ear canal, not only to ensure a clean and comfortable ear canal, but also to maximize the protection of hearing.

Stable Wear

During strenuous exercise, it can still be worn firmly and is not easy to fall off.

Light But Super Durable

Titanium frame surrounds with over 10000 times folding test, only 29g lightweight headphones bring you a comfortable and secure fit. You can wear them all day without having to take them off.

Multi-function Button

This G1 headphones is built-in multi-function button and volume adjustment buttons for easy control, so you can easily control volume, track songs, play music, answer calls and wake up Siri while exercising or working.

Wide Compatibility

G1 Wireless headphones work with most Bluetooth-enabled devices such as Android or IOS smartphones, PC, Tablet TV. whether it's a business trip, travel or sports, you can enjoy excellent music quality anytime, anywhere.
SPECS
Battery Capacity

Music Time: about 8 hours

Standby Time: about 18 hours
User Manual